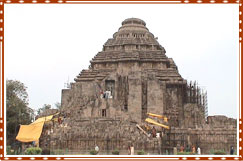 The Mahabaleshwara temple on top of the Chamundi hills is the oldest temple on top of the hill. The Mahabaleshwara temple was a very important before the Chamundeshwari temple gained prominence. The Mahabaleshwara temple lost its importance after the Mysore Kings started patronizing the Chamundi temple. In the earlier days the hill was called Mahabaladri or Mahabala Thirtha after the Lord of the temple. The name Chamundi Hills is of recent origin. This temple is situated to the south of the Chamundeswari Temple and attracts a small number of devotees. Records of the Ganga period show that the temple existed during their reign as well.
The oldest record of the temple dates back to 950 AD. The famous Hoysala King Vishnuvardhana is said to have expanded this temple. It is believed that the Hoysalas added the Ardha Mantapa and Nava Ranga. Both of them have lathe-turned pillars typical of the other Hoysala temples. Inside the temple there are attractive images of Sapta Matrikas, Nataraja, Parvathi and Bhairava, all built in the style used by the Hoysalas. The image of Vishnu is from the Ganga period.
In the niches behind are the statues of Dakshina Murthy and Mahishamardhini, the latter statue is in the Ganga style. In the back of the temple, on the back corridor, there are a few images of Gods like Indra and Bhiikshatana Shiva that indicate that the temple has Chola workmanship as well. There is an image of Brahma from the Ganga period. The front Mantapa was built during the 17th century. This ancient temple that has the workmanship of more that three dynasties is worth visiting.